Request Appointment
[contact-form 1 "Contact form 1"]
About Us
Serving Buckhead and All of Atlanta GA
When you visit the Buckhead dental practice of Dr. Todd Davis, you may be surprised. This isn't your typical dental office. We do things a bit differently here.
First and foremost, we want to build relationships with our patients. To us, you aren't simply the 10 am appointment. You are an individual with individual needs and goals for your oral health. We know that each person has a different "vision" for his or her smile and different goals for their dental health. One patient wants to maintain optimal health; another wants a more attractive smile; yet another wants relief from TMJ pain. Your situation is as unique as you are; in our hands, your care will be just as unique.
We don't dictate treatment plans to our patients. We are not "sales" people. We get to know our patients, educate them on both the state of their dental health and the treatment options available to them to achieve the results they want, whether it's optimal health or an enhanced appearance.
Our patients make the decisions about their care. We want our patients to have the dental care they want to achieve their goals; not to have dentistry done to them.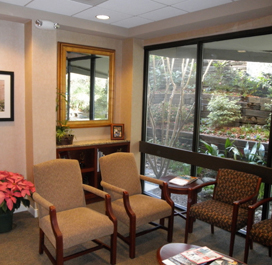 As a result, our patients are confident in the care they receive and are comfortable with the treatments they choose. They make informed, educated decisions that are best for them and their unique circumstances, temperaments, and objectives.
We practice dentistry by building relationships and partnering with our patients. We look forward to getting to know you.