Request Appointment
[contact-form 1 "Contact form 1"]
Cosmetic Dentistry
A Simple Change in Your Smile
Can Change Your Life
If you're not happy with the appearance of your teeth, if you're not confident when you speak or smile, it's time you considered cosmetic dentistry.
When many people hear "cosmetic dentistry" they think total smile makeover. And while a smile makeover is available, there are many simple procedures from whitening to bonding that can make a tremendous difference in your smile.
What can be done? You'd be amazed!
Crooked, uneven teeth can be straightened without braces
Chipped, broken, worn-down teeth can be restored
Stained, discolored teeth can be whitened
Gaps between teeth can be closed
Missing teeth can be replaced
Ugly restorations can be restored
Small teeth can be made larger
Large teeth can be contoured
Gums can be contoured
The list goes on and on but the bottom line is, almost any flaw in your smile can be fixed. In fact, most can be fixed fairly quickly.
So why are you hiding your smile? Call for your smile consultation today and discover all the options that are available to you to enhance your smile and boost your confidence. Call now 404-919-0410.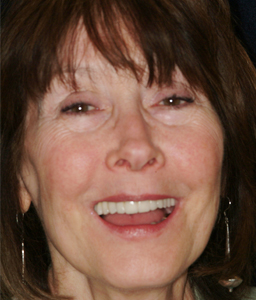 Gail ~
Dr. Davis has altered my life. When I began seeing him I was ashamed to smile or talk to people at close range because my teeth looked so dreadful. My teeth had been terribly neglected and, unfortunately, I received some drastic treatment at an early age (most of my bottom teeth were extracted when I was 18). Without going further into my history I can only say that when I met Dr. Davis I was in need of extensive care. Because I had no lateral movement at all, my bite was destroying the teeth I had. It also meant that I was unable to chew my food properly and this created the expected accompanying problems, including bad digestion.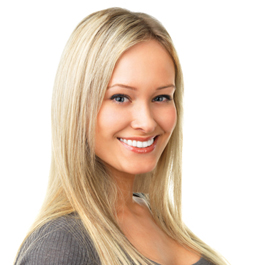 Dr. Davis sat with me and discussed a plan to rehabilitate my entire mouth. I opted to get a second opinion and had been in the other dentist's chair only a few minutes before I realized I would only work with Dr. Davis. I am grateful that I conferred with another dentist because that experience reinforced my complete confidence in Dr. Davis. It became clear to me he had the integrity, knowledge, concern, perfectionism, expertise and creative ability to solve the problems my mouth presented. This opinion has only grown over the time I have been his patient.
Because I had complete faith in Dr. Davis, I was fairly mentally relaxed when the work began. Some days the work lasted for hours and could have been traumatic, but I honestly never experienced one minute of pain and was aware that my physical comfort and psychological well being were as important to him as the final results.
Needless to say, I am extremely pleased with the way my teeth look today. I think they look great and this, of course, has given me new confidence and the sheer ability to enjoy myself in the company of others. And who can argue with the benefits of actually chewing your food?
Also, the after care has been terrific. Dr. Davis stands behind his work to a remarkable degree. With the kind of extensive work that was done for me it is inevitable adjustments would have to be made. Dr. Davis has responded to every concern of mine with the same degree of dedication he gave to the original work.
I also appreciate the entire staff. They are caring and warm as well as professional. But I must say that Dr. Davis' assistant, Thelma, was there for me through the most difficult times in the most important ways. She gave me comfort and strength.
I think, bottom line, Dr. Davis can work miracles. He has produced one for me.