Request Appointment
[contact-form 1 "Contact form 1"]
Porcelain Veneers
Buckhead's Choice for Renewal
Conservatively Creating Natural Beauty
Porcelain veneers are small, thin sheets of porcelain that are custom crafted to fit on the front surface of your tooth . . . and they can create the most dramatic impact! They are a versatile solution to multiple cosmetic problems, including:
Whitening stained or discolored teeth
Reshaping teeth (length and width)
Straightening crooked teeth
Closing gaps or spaces
Repairing chips and fractures
Restoring lost tooth structure from decay or wear
There are multiple types of porcelain and designs of veneers that can be used to make your smile beautiful. Dr. Davis will use the design and system that is right for your individualized wants and needs. He works with world-class master ceramists to give you the results you desire.
Everyone has seen someone that has had less than natural looking cosmetic dentistry done to them. Dr. Davis will partner with you and the dental ceramist to ensure you get a beautiful, natural looking and feeling smile that lasts.
Ann~
I've been a patient in this dental practice for sixty years. Dr. Davis has maintained the reputation for excellent dental care and has broadened the scope of the practice to include more comprehensive care. I know that my cosmetic improvements will last because the underlying causes were addressed first.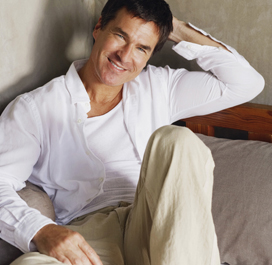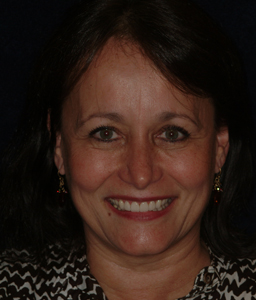 Vicki~
My experience with the treatment I have received from Dr. Davis has been completely positive. Dr. Davis has been my dentist for several years during which time I have had extensive work done. He is a perfectionist who cares very deeply about his work. As one of his patients you will definitely receive the best possible dental care imaginable.
Dr. Davis has a fantastic staff. Thelma, his assistant, is friendly and professional, as are his hygienist and receptionist. I wholeheartedly recommend Dr. Davis and his practice to everyone. He is an innovative, creative, caring professional.