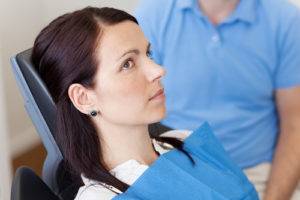 Has it been a few years since you've seen a dentist? It's OK. Really! Going to the dentist, no matter how long it's been since your last checkup, should never be a discomforting or unnerving experience. My dental office in Buckhead will make sure you feel comfortable and at home from the moment you walk in the door. No matter what the reason may be for your lapse in treatment, there's no time better than now to see a dentist and get checked out.
No Lectures, Please
No matter what age you are, getting lectured can be anything but fun. This is extremely true at the dentist's office. We understand that life gets busy and things happen that prevent you from coming to the dentist, so our office is a lecture-free zone. We are here to help you not lecture you.
There are just a couple things you need to remember before you come to your first visit:
X-rays and Records
It never hurts to contact your previous dentist to obtain your dental health files. We know that this may be difficult due to circumstances out of your control, but it's worth checking into before your visit. If you're not able to get a copy of your records sent to us prior to your visit, don't panic! We will gather all the information we need when you come to see us!
Questions and Concerns
Please make sure to bring a list of any questions or issues you may have.  We will get to know you and complete a thorough exam to learn together the present condition of your oral health.  We will help you understand your oral health and help facilitate a process for you to choose what you feel is best for you.
We know you and your smile will feel so much healthier following your visit. My Buckhead dental office is proud of you for making the commitment to your oral and overall health. Scheduling your appointment is easy. Just give us a call and we'll take care of the rest!
Serving patients in Buckhead, Atlanta, and Sandy Springs